Foundation for a Drug-Free World, India, a dedicated non-profit organization, announces the launch of a compelling Painting Competition on the occasion of Anti-Drug Abuse Day, celebrated annually on June 26. This competition aims to raise awareness among teenagers about drug abuse and empower them to envision a drug-free world. Open to participants aged 13 to 18, the theme of the competition is "My Vision of a Drug-Free World."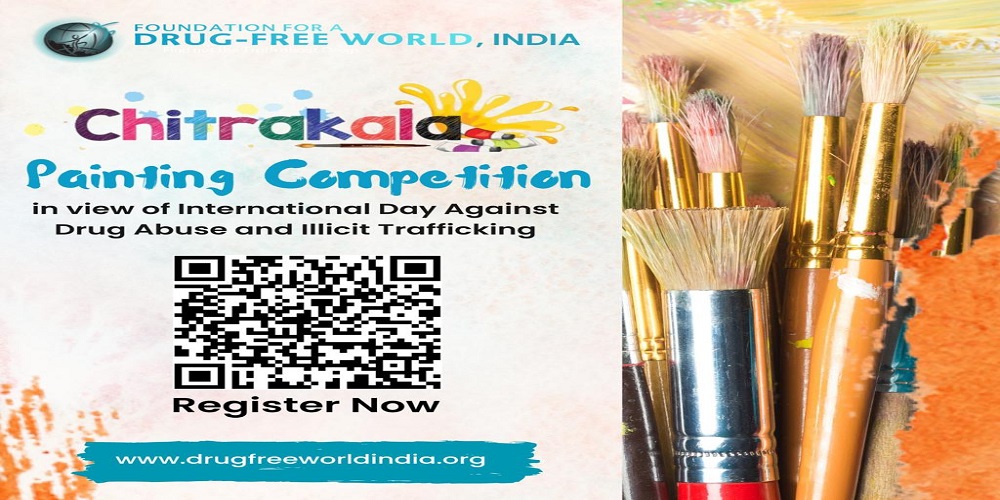 "Through this Painting Competition, we aim to encourage teenagers to use their artistic abilities to visualize a world free from drugs, inspiring others to join the cause". Registration for the competition is open until July 15, 2023.
The winners of the Painting Competition will receive exciting prizes, internship opportunities, and recognition for their exceptional artwork. The selected paintings will also be featured in a dedicated exhibition, enabling the public to appreciate the talent and passion of these young artists.
To register for the Painting Competition or for more information, please visit https://drugfreeworldindia.github.io/EventRegistration/
Join Foundation for a Drug-Free World, India, in their mission to empower teenagers, spread awareness, and build a drug-free world. Together, we can make a difference.
About the Foundation for a Drug-Free World, India: The Foundation for a Drug-Free World, India is a non-profit organization dedicated to educating the public, particularly youth, about the harmful effects of drug abuse. With a strong network of volunteers and partners, the organization empowers individuals by providing factual information to make informed choices and fosters a drug-free society, ensuring a brighter future for the younger generation.